Finding opportunities to support Latinx entrepreneurs can be tricky sometimes. As they don't have the same marketing capacity as other companies. However, slow but sure, Latinx-owned companies contributed $470 billion in revenue and employed over 3.2 million people only in 2016! This number gives us hope to keep buying from small Latinx businesses in order to grow this amazing network all around the US. That's why today we share with you 4 Latinx-owned businesses you should know around the NYC area.
Suscríbete a Negocios Now
Nuestro diario está enfocado en lograr conectar a la comunidad hispanohablante de Chicago y los Estados Unidos. Para recibir las mejores historias de negocios y participar de nuestros eventos como Latinos 40 Under 40.
Suscríbete Ahora!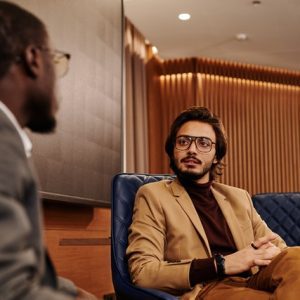 Moved by the impulse to get rid of the statement of the "pelo malo", Hause of Curls is a Dominican-American brand that focuses on creating products for curly hair, along with lots of accesories with curly-positive phrases.
Born in the Bronx, Femme Culture is a clothing brand that looks forward to empower Latin women highlighting strong and inspiring women in Latinx history and culture.
Have you ever imagined a Barnes & Nobles but with a Latinx vibe? The Lit Bar is a bookstore/wine bar/community center located in NYC's Bronx. This is a creative space where black and Latin culture flows around.
We all know that abuelas have the best natural remedies of the world. Flora's Tea Company is the legacy of Oriana's grandmother, Flora, that knew lots of tea recipes. Being famous for her teas for flu and cold weathers.
All of this Latinx-owned businesses, that you know now, are unique and special. Who knows? Maybe in some years we will see any of this amazing businesses people being nominated to the Latinos 40 under 40 award!